Political scientists explained the demonstrative choice of the President of Kazakhstan
The Ministry of Information and Social Development of Kazakhstan is headed by the nationalist and ardent Russophobe Askar Umarov. He previously served as vice minister. Political scientists answered the question why President Tokayev chose such a candidate after Russia supported him, including by the CSTO forces brought into Kazakhstan.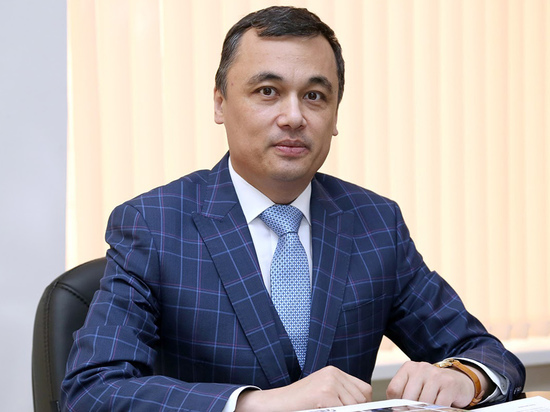 Askar Umarov. Photo: primeminister.kz
President of Kazakhstan Kassym-Zhomart Tokayev signed a decree approving the new composition of the government. One of the most controversial decisions can be considered the appointment of the Minister of Information Askar Umarov, known in social networks under the nickname Askar Kumyran.
In recent years, Umarov has advocated the elimination of Russian media in Kazakhstan, against the Russian language and all Russian in general. "We have overtaken Rusnya again! Farewell to unwashed rassiya! "- this is just one of his quotes. And this is how he turned to the Kazakhs who, together with Russian-speaking residents, celebrated Victory Day: "When everyone gets drunk with vodka and celebrates an incomprehensible victory day, you will remember with a prayer our unfortunate grandfathers who did not return from another war. Whom did you win, what did you win? "
Another incident occurred when the nationalist was appointed to the post of general director of Kazinform – his "author's map of Kazakhstan" appeared on the agency's website, which included the territories of Russia, China and Uzbekistan. However, after the work of Umarov was removed. "In the former metropolis they are trying to behave like a master. We are simply not allowed to carry out the decolonization of consciousness, "he said about relations with Russia.
Why Tokayev, who was helped by Russia, appointed a Russophobe to this position and how it will turn out for the Russian-speaking residents of Kazakhstan, experts told MK .
Konstantin Kalachev, political scientist: "Now Tokayev is trying to create around himself a broad coalition of various forces. And he is very afraid that he will be reproached for inviting the CSTO. Criticism may be directed towards him that he received legitimacy not from the population of Kazakhstan, but "from the CSTO and Putin" – all this may sound from the lips of nationalists. The decision to appoint Umarov will stop this criticism for the near future.
On the other hand, it is naive to think that Tokayev will abandon the multi-vector policy and will focus only on Russia. As for Umarov, we need to see if he will stay in this position after Tokayev strengthens his position in the country.
In the meantime, this is a demonstration of independence from Russia – you thought that I would lie here completely under Moscow, but nothing of the kind and Kazakhstan above all else. It is now impermissible for Tokayev not to listen to the nationalists, given that his opponents, who organized the riots, clearly relied on the nationalist part of society. He cannot just purge and shut down all the nationalists. Probably, it seems to Tokayev that the most reasonable option is to win them over to his side, if not as allies, then as fellow travelers. "
Andrey Grozin, head of the department of Kazakhstan and Central Asia of the Institute of CIS countries: "When such a structure is headed by a person with a similar background, this is a serious reason to think – was it worth saving the regime that appoints such people? I have a personal interest in some figures in Kazakhstan who, roughly speaking, are national patriots. I admit that these parliamentarians come to Moscow as part of different delegations and, probably, even shake hands with our MPs, who actively defend the Russian world. I wonder if they even know who they are shaking hands with? Although, of course, there is an option that the nationalists hate Russia so much that they only go to Turkey. There is, of course, a reason for reflection here.
It is clear that Kazakhstan is a sovereign country, and we cannot dictate to them whom to appoint to the posts of ministers and do not have the rights in matters of specific personnel appointments. Another question is that people who have been working for the incitement of interethnic relations for the last 15-20 years, according to common sense, should not occupy such posts. Moreover, this is in the interests of the Kazakh elite itself, which is trying to build something, sometimes calling for help from outside forces. It seems to me that it should be offensive for "external forces" when a person, prior to his participation in the work of state structures, published maps of "Great Kazakhstan", which include Orenburg, Omsk, etc.
As I understand it that all the talk about the fact that Kazakhstan turned into a Russian protectorate before our eyes after the introduction of the CSTO forces were extremely hasty. No, Kazakhstan is not a protectorate, here they intend to continue and further all the "language patrols", and the whole Nazi bastard will now breathe out and understand that it is possible to work further in this direction.
Such appointments demonstrate that conversations friendship with the Russian people is a clear exaggeration. And this is Russia's fault, since we close our eyes to such characters in power and pretend that everything is fine, out of love and friendship.
The military carried out a sweep of Almaty: footage of the city plundered by marauders
See the related photo gallery