Ankara demands specific proposals from Helsinki and Stockholm to counter the activists of the Kurdistan Workers' Party on the territory of these countries. Turkey blocks accession of two states to NATO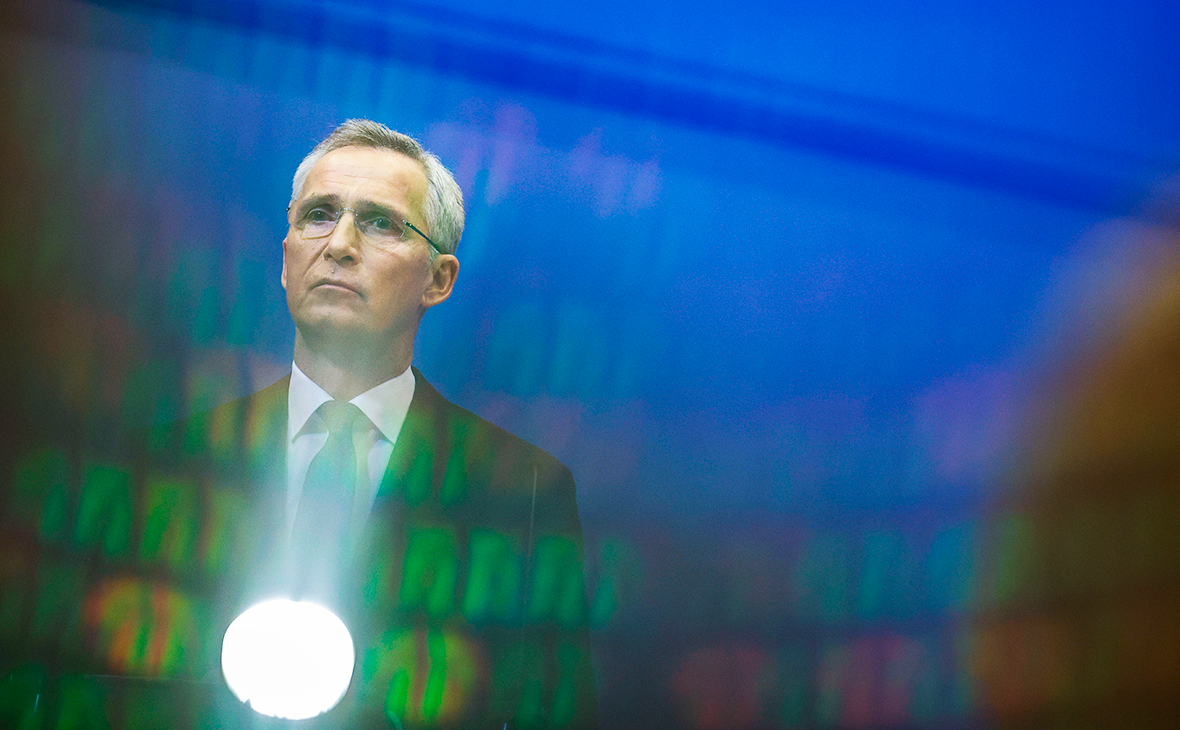 Jens Stoltenberg
Turkey rejected NATO's offer to hold trilateral talks with Sweden and Finland over the country's objections to their entry into the alliance, writes the Financial Times, citing three people familiar with it .
Negotiations mediated by NATO were scheduled for June 15, but did not take place, the newspaper reports.
Ankara demands from Helsinki and Stockholm "specific proposals" regarding concerns about the activities recognized as terrorist in Turkey
strong>Kurdistan Workers' Party (PKK) before it agrees to negotiate. Turkish President Recep Tayyip Erdogan on Wednesday reiterated that Turkey will not change its attitude towards the membership of Sweden and Finland in the North Atlantic Alliance until these countries take "clear, concrete and decisive action." in the fight against terrorism. Earlier, the Turkish leader has already urged Sweden and Finland not to waste time negotiating with NATO to join the alliance. Turkey's demands have not changed and there is nothing to talk about, he noted.
In May, Sweden and Finland applied to join NATO, but Turkey is blocking this process. Erdogan considers northern European countries "incubators" for terrorists, and Sweden, according to him, became the home of the PKK. The Turkish authorities demand that Helsinki and Stockholm hand over PKK members to them and close all structures associated with them on their territories.
NATO Secretary General Jens Stoltenberg said during a visit to Sweden on June 13 that the bloc continues to maintain close contacts with all parties in order to settle relations with Turkey and make progress on the requests of Sweden and Finland as soon as possible. Stoltenberg welcomed the readiness of Stockholm to solve the problem, in particular, by changing the legislation regarding the fight against terrorism. He called Turkey's fears legitimate. The Secretary General is sure that it is possible to resolve the issue "within a reasonable time." "My goal is for Finland and Sweden to become members [of the alliance] as soon as possible," Stoltenberg said.
Russian President Vladimir Putin said that the intention of the Nordic states to join NATO could exacerbate "an already difficult international security environment." According to him, the expansion of the alliance at the expense of Sweden and Finland will not create an "immediate threat"; for Russia, but it will respond if the military infrastructure is expanded in these territories.
Read on RBC Pro Pro "Loss of nerves and time": do employees want to be bosses? Research Pro survey The United States and China are fighting for the rare earth metals market. How to make money on it Articles Pro Look for "maniacs" and forget about compromises: five rules for the success of companies Instructions Pro Russian consultants separated from global offices: what does it give them Articles Pro Fuel market in new realities: what to expect from gasoline prices Articles Pro And live calmly: six countries to change tax residency Articles Pro The price of PhosAgro products at a historical peak. What to expect from the shares of a giant Articles Pro How value shares save investors when the market falls Articles Authors Tags Subscribe to RuTube