Hot news of the week
This is a little eerie interest, but it's still interesting how Ukraine will be divided. And an even more terrible premonition – it will be a bloody mess. Because the contradictions that have accumulated within countries, within Europe, America and Russia – between the government and the population, between the coming new world and the norm – will tear states apart from the inside, if they do not begin to spill out. There has been a lot of evidence of this over the past week.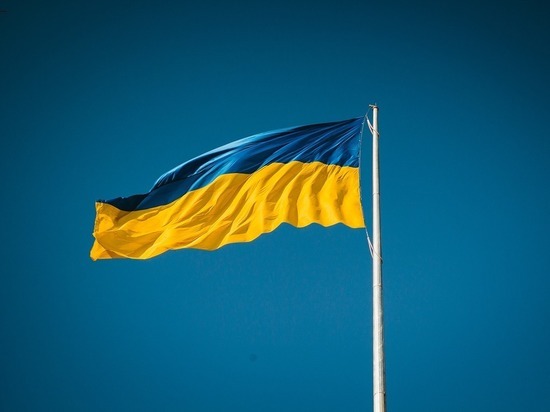 Photo: pixabay.com
Quiet and usually calm Austria flared up during the week – riots, arson of cars, clashes with the police, tear gas, everything as it should be. There is nothing to say about France, they have protests and pogroms for any reason – a national entertainment. Other countries are also catching up. The people do not like covid restrictions – all these passports and codes. And in these protests at least one can see the logic – the level of vaccination in developed European countries is extremely high. So, the question – well, we were vaccinated, what kind of devil are you introducing restrictions here – is quite natural. And then there is an energy crisis, a drop in living standards (we might not have noticed such a drop, but you quickly get used to the good). What to do? Look for someone to blame outside, switch attention. In this sense, Russia is very convenient – all the gas comes from it. Well, Belarus still. This is the main problem – a couple of thousand migrants (how many of them from the other side of Europe have crawled and climb – you can simply not remember).
In America, in general, a global restructuring of social life, spreading, as usual, all over the planet. There, before our very eyes, the norm of the twentieth century is dying and something absolutely monstrous appears. At the last BLM protest, they generally called for a communist (as they understand it) revolution. But this is a long conversation – it is important that the society there too is split, there is a crisis. And of course, Russia and China are to blame for this. With China, you can't get overwhelmed, but you can kick Russia. Until the submission to Congress of a resolution that if the Russians elect Putin in 2024, then let's not recognize him as president. Which, of course, is ridiculous and is aimed exclusively at the domestic American market. For example, Mrs. Merkel solved the migrant crisis with the unrecognized Lukashenko, and not at all with President Tikhanovskaya. And they decided – now the migrants are in the Belarusian warehouse. Some will dump home, some will, apparently, grow potatoes.
Well, in our country, of course, external reasons are to blame for all internal troubles – the West. Mr. Volodin swooped down on the American congressmen like a kite. They say that such a resolution is because "the United States does not want a strong Russia. They are afraid to the point of hysteria. " Well, they are doing everything to weaken us and then destroy us. "To do this, they need a change of power in our country. Today it has become quite obvious to everyone: Putin is Russia's advantage. The blows directed at him are blows at our country in order to weaken it. " And then, about how the West "admired Gorbachev, applauded Yeltsin," while our citizens faced trials "because of the weakness of the leaders of the state and the betrayal of the elites, who were by no means oriented to national interests." In short, he named the traitors.
Now, apparently, in a different way. The leaders of the state and the elite are oriented towards national interests. At least we hear about it all the time. What do we see?
Currently, almost two-thirds of citizens (about 69%) said in a survey by specialists from the Higher School of Economics that they are experiencing financial difficulties. Every fifth person in the country meets even the basic needs of the family with great difficulty.
According to experts from the Institute for Urban Economics, the level of housing affordability in Russia has decreased. In 2018, of the 17 largest Russian agglomerations, 14 were ranked among the markets with affordable housing, and this year their number has decreased to six.
Putin proposed "advanced" indexation of the minimum wage and the cost of living. The living wage in 2022 may be 12,654 rubles, and the minimum wage – 13,890 rubles. That is, all this will grow by as much as a thousand rubles, by 8.6%. Allegedly more than inflation. However, people living (if you can call it that) on a living wage spend money exclusively on food. And food inflation has already reached double-digit levels, according to Nabiullina. 30 billion rubles will be allocated for increased payments. Just for information: the only one richest, according to Forbes, a Russian since the beginning of the year has increased his fortune by $ 3.8 billion – by about 270 billion rubles.
And a little more about the elites. Remember Chubais? Heading Rusnano, he boasted that there was a lot of money. And then jumped off in time. And now Rusnano is trying to negotiate with creditors on debt restructuring in order to avoid "negative scenarios". A man has an amazing talent.
And none of him. Volodin did not name all of them, he caught himself in time.
But where should the discontent of his subjects be directed? That's it. Everything is like in Europe.
Beating plates in the house does not at all solve the accumulated contradictions. But then, it happens that a husband and wife smash the sideboard, freeze in the middle of the fragments, exhale, look at each other – what kind of fools are we! And even for some time they will live in love and harmony. Until the next crisis.
We are being told that the damned Pindos and gayropeans are to blame for our troubles. And for them we are to blame. And between us – Ukraine.