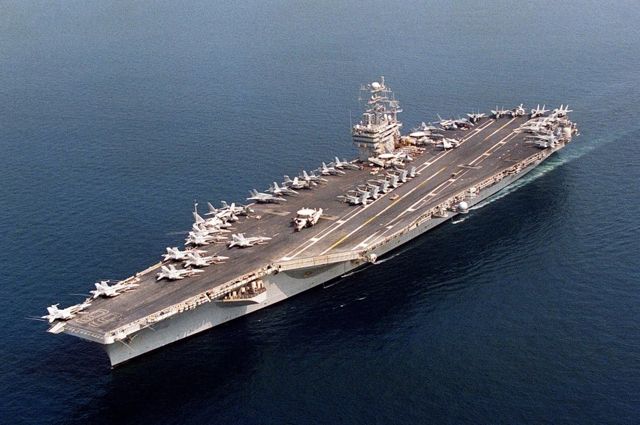 American aircraft carriers are helpless against Russian and Chinese missiles, retired US Navy Captain Jerry Hendrix writes in an article for the Wall Street Journal.
He specified that Russia and China have effective combat means that prevent carrier-based fighter-bombers from approaching the coast at a distance of less than 1800 kilometers.
The military expert believes that the United States needs to increase the range of strikes. According to him, it is necessary to place long-range aircraft on aircraft carriers, otherwise the aircraft carrier strike groups will not be able to compete with the Russian Federation and the PRC.
Recall that in early November, the crews of the Black Sea Fleet submarines, as part of the exercises, worked out a missile strike on a detachment of ships of the conditional enemy. The submarines used Kalibr-PL missiles.