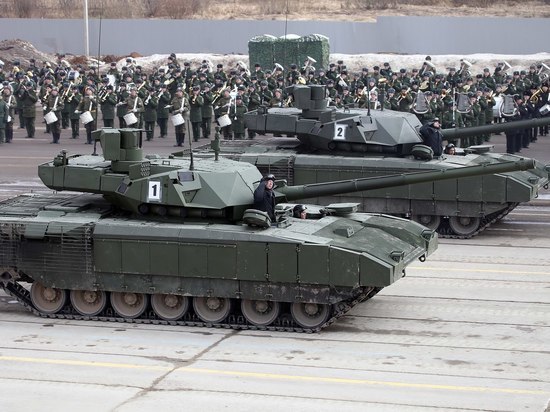 Tank "Armata". Photo: Wikipedia.org.
Advisor to the head of the DPR, Igor Kimakovsky, answered journalists' questions about why Russia did not send the latest Armata tanks and the Terminator tank support combat vehicle to Ukraine, where the Russian Armed Forces are conducting a special military operation.
As the expert noted in an interview with SM News, we are "patiently and rationally waiting for us to achieve the maximum result with minimal losses." Kimakovsky explained that the military potential of Ukraine and NATO countries is now being "grinded", therefore Russian troops do not need Armata tanks.
According to him, the Western military, who control the situation around Ukraine, also understand this.
Kimakovsky also noted that a battle is now underway on the territory of Ukraine with the use of technologies and weapons of NATO countries.