Stonebwoy says the goal is to not end incarcerated up like Vybz Kartel.
Two of Ghana's top dancehall artists, Stonebwoy and Shatta Wale, have been locked in a beef for several years. Their rivalry has been described as one similar to the bitter feud between Vybz Kartel and Mavado, which created a huge division among dancehall fans. During a recent interview, Stonebwoy spoke openly about the bad blood between him and Shatta Wale.
The African entertainer stated that he did not want either of them to end up in a similar situation to Vybz Kartel, who has been incarcerated since 2011 for murder.
Stonebwoy and Etana sat down for a virtual interview with journalist Sharon L Carpenter where they discussed their recent track "Proppa," while touching on other interesting aspects of his career.
Stonebwoy said, "It's not my prayers that one of us end up like Kartel cause we still need our freedom in the end."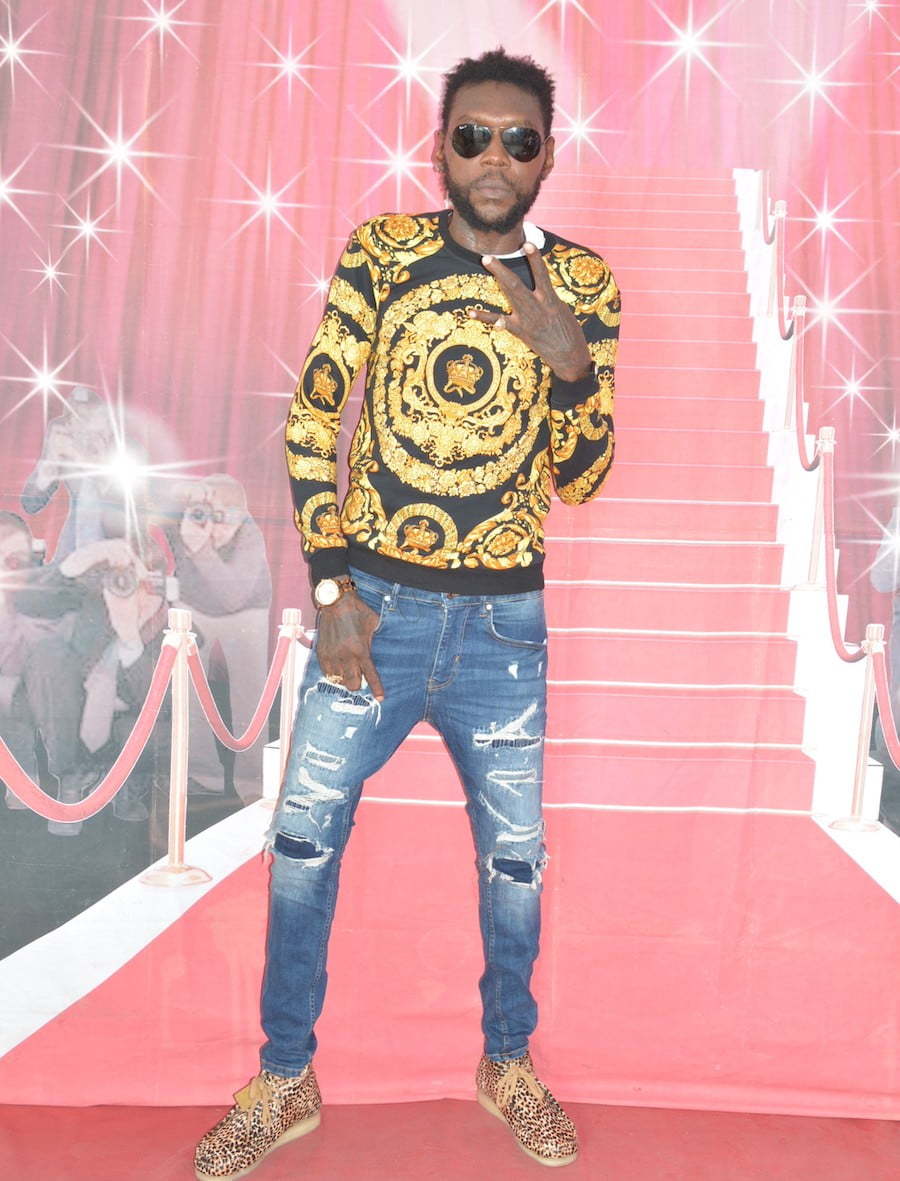 He continued, "I don't know the situation with Kartel, honestly speaking, but what I do know is that he is not out in the world. He is in a confinement. That's not what I wish for either of us and you know we have to continue to preach peace."
Stonebwoy then went on to detail what caused the issues between him and Shatta Wale over the years. Both have always seemed to be at odds, with their fanbase supporting their every move. Things took a turn for the worse in 2019 during the Vodafone Ghana Music Awards when physical violence erupted between both men on the stage after Stonebwoy was announced as the winner of the Reggae/Dancehall Artiste of the Year, a title he won for the fifth time. As a result of that altercation, both artists were banned from the Awards and were even placed before the court. The ban was lifted this year after both men issued apologies.
This was reportedly the first physical fight between the two that was caught on camera, and it saw them both facing some jail time. Despite all that has gone down, Stonebwoy did say the animosity between them is more of a "sibling rivalry." Preaching a message of peace and unity, he noted, "When there's no beef, no fight that's where you can see real hard work to get to the top."
Etana also spoke about a new track, "My Love," that will be released soon that features Vybz Kartel. This is the second single from her new album "Pamoja."
View this post on Instagram
Share this: