Protests in Kazakhstan began on January 2 in the cities of Zhanaozen and Aktau, where residents rallied against a sharp rise in prices for liquefied gas. Then the protests covered many cities in the country. Later, riots began, attacks on administrative buildings, police stations, shops. On January 5, the President of Kazakhstan Tokayev introduced a state of emergency for 2 weeks in the Mangistau and Almaty regions, as well as in Almaty and Nur-Sultan. On January 6, an anti-terrorist operation against participants in the riots began in Alma-Ata.
On January 10, the President of Kazakhstan Kassym-Zhomart Tokayev declared a nationwide mourning in the country for those killed in the riots. Since the beginning of the riots in Kazakhstan in January 103 people have died in the city of Alma-Ata, in the Kyzylorda region – 21 people, in the Zhambyl region – 10 people, in the Alma-Ata region – 8 people.
Consequences of the riots in Alma -Ate & mdash; in the photo feed AiF.ru.





Burnt trucks on the street in Alma-Ata © RIA Novosti/Rasul Nazyrov
A store of electronics and household appliances in Alma-Ata © Reuters
Cleaning up the aftermath of the riots in Alma-Ata © Reuters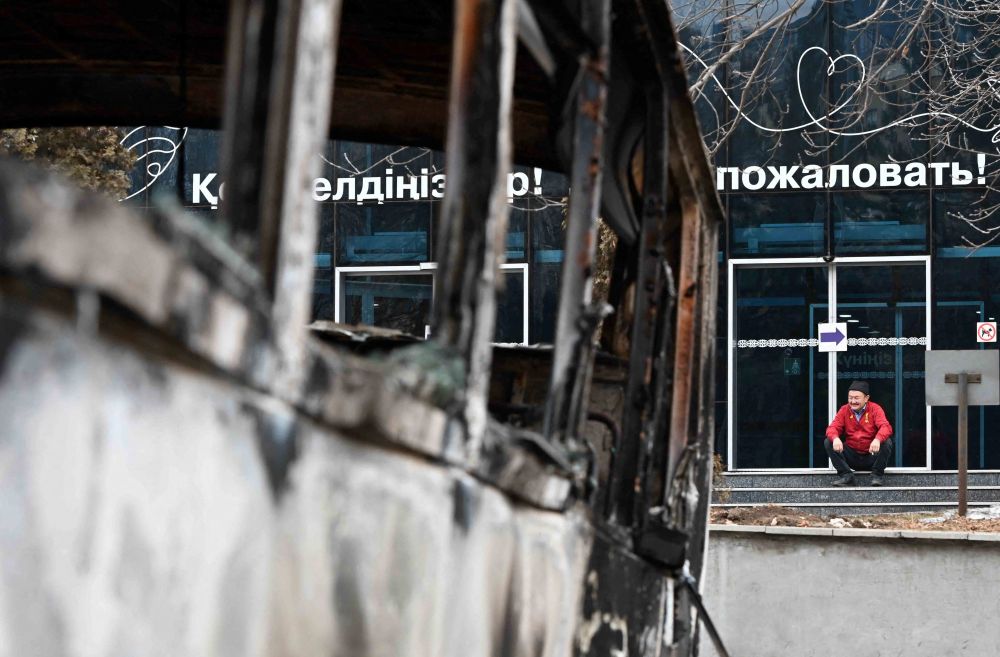 Consequences of the riots in Almaty © Reuters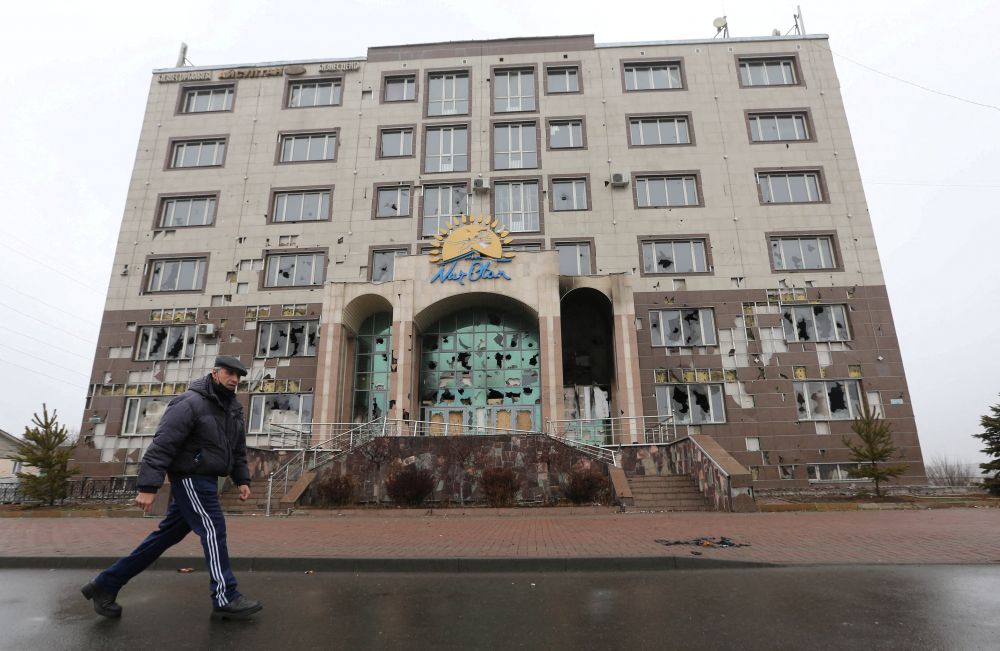 The building of the regional department of the Nur Otan party in Alma-Ata © Reuters
Consequences of the riots in Almaty © Reuters
Consequences of the riots in Almaty © Reuters
Police station in Alma-Ata © Reuters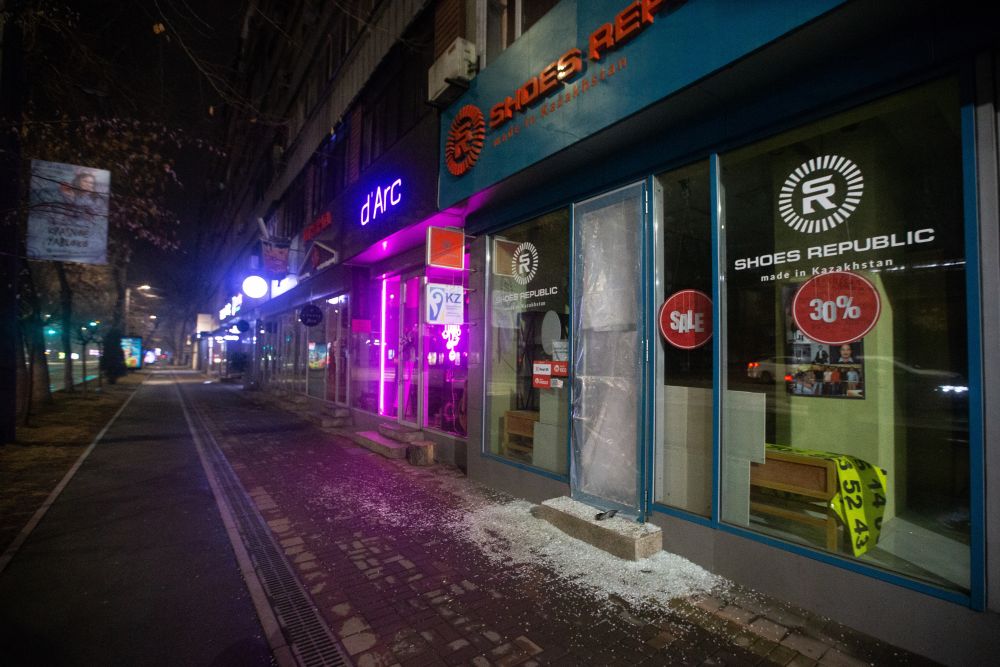 Shop windows after the riots in Alma-Ata © RIA Novosti/Vasily Krestyaninov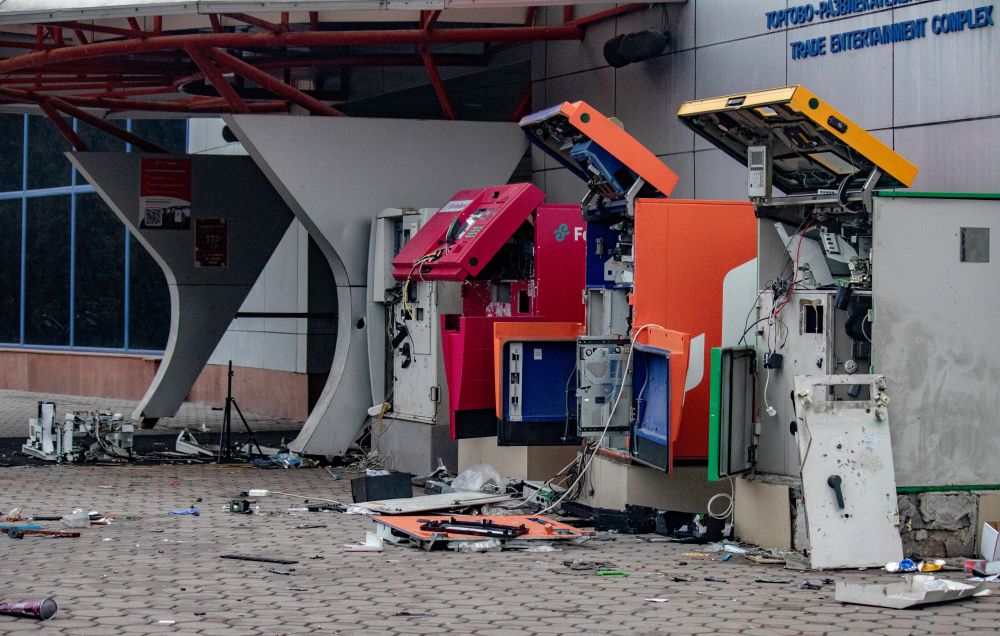 ATMs looted during the riots in Alma-Ata © RIA Novosti/Rasul Nazyrov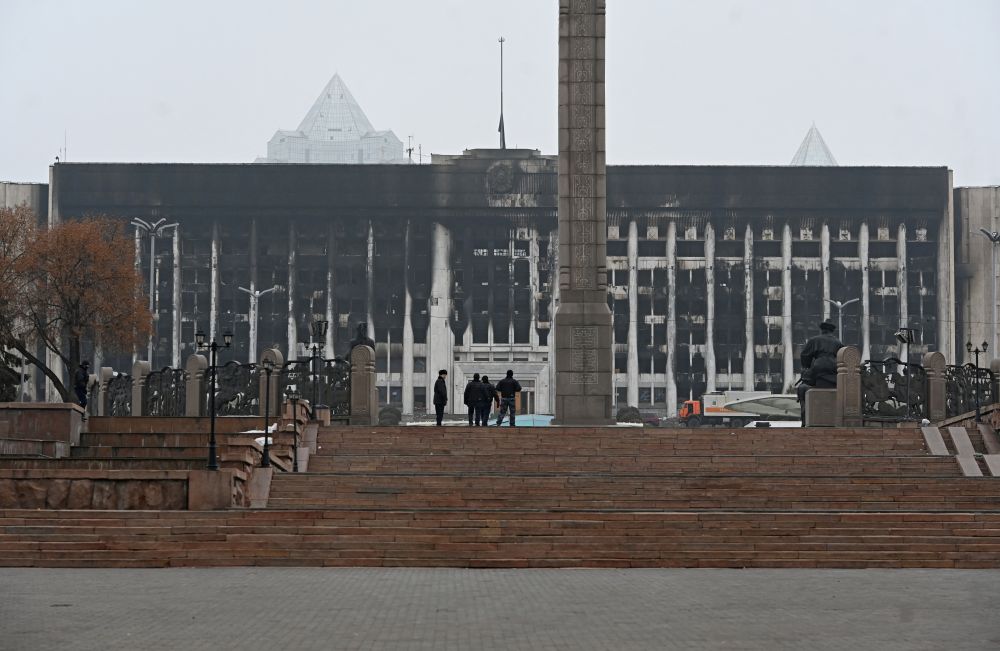 Lowered flag on the building of the city hall (akimat) in Almaty © Reuters
Burnt trucks on the street in Alma-Ata © RIA Novosti/Rasul Nazyrov
Electronics and household appliances store in Alma-Ata © Reuters
Cleaning up the aftermath of the riots in Almaty © Reuters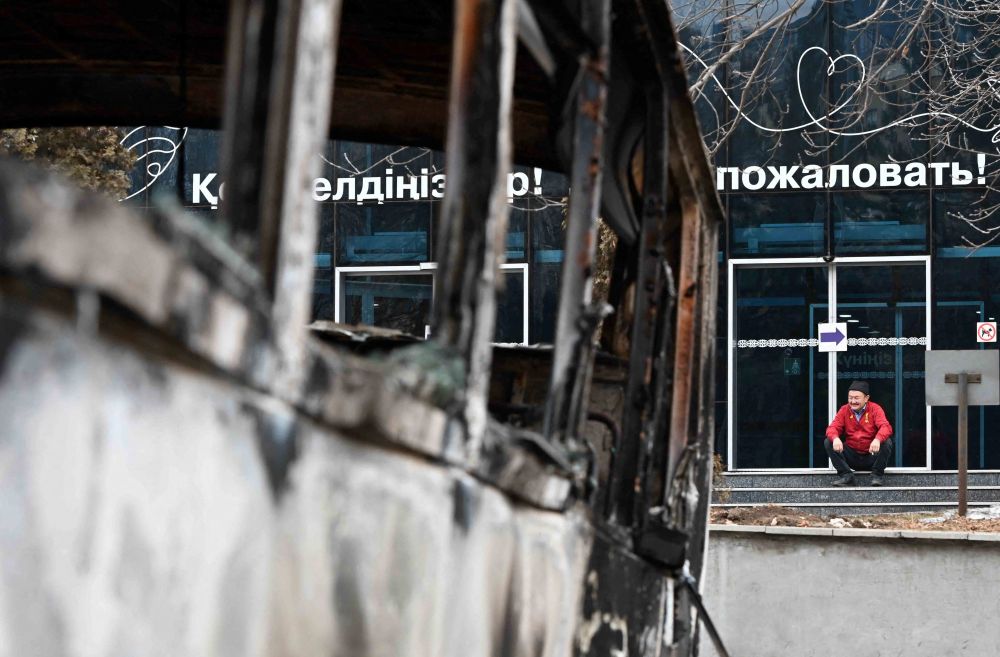 Consequences of the riots in Almaty © Reuters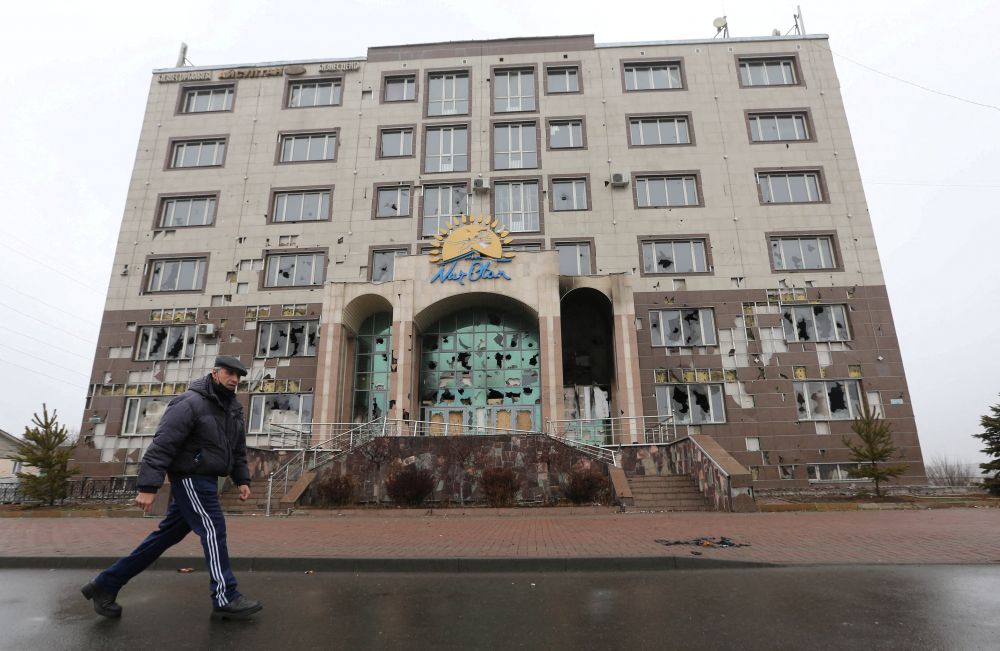 The building of the regional department of the Nur Otan party in Alma-Ata © Reuters
Consequences of the riots in Almaty © Reuters
Consequences of the riots in Almaty © Reuters
Police station in Alma-Ata © Reuters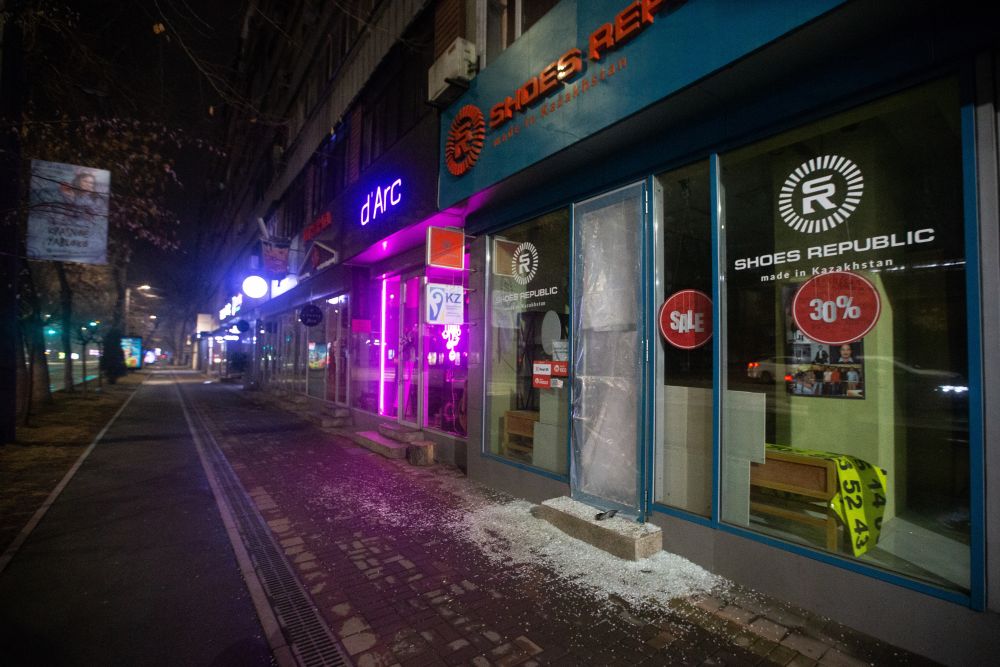 Shop windows after the riots in Alma-Ata © RIA Novosti/Vasily Krestyaninov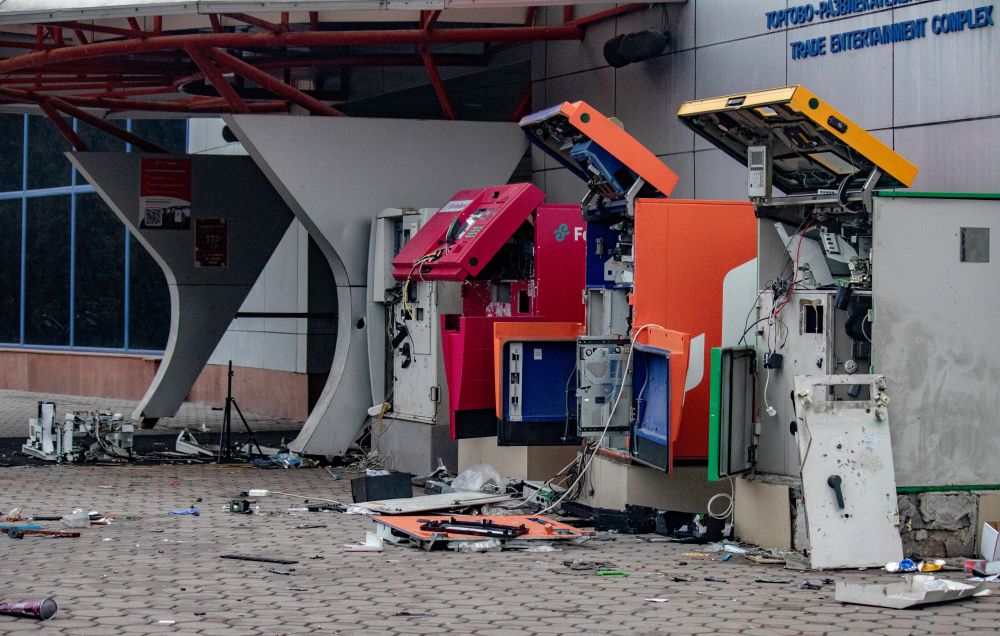 ATMs looted during the riots in Alma-Ata © RIA Novosti/Rasul Nazyrov
The flag at half-mast on the building of the mayor's office (akimat) in Almaty © Reuters