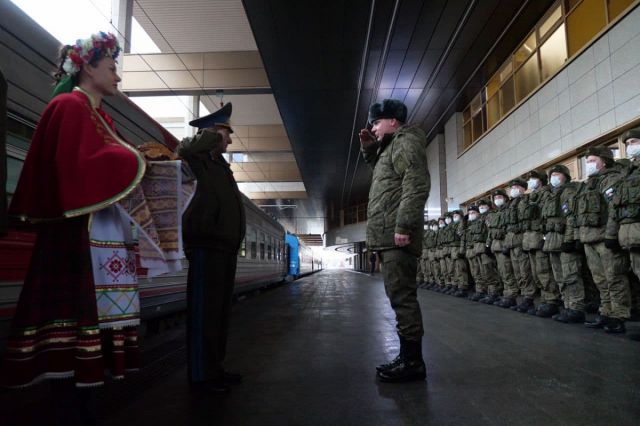 Russia has sent a unit of paratroopers to the Grodno region of Belarus to conduct joint exercises, the RF Ministry of Defense reports. & nbsp;
It is specified that on Friday, November 12, as part of a surprise check of combat readiness of the airborne troops, the Russian paratrooper unit will carry out a practical landing on an unfamiliar landing site, and also take part in a joint exercise with units of the Belarusian armed forces. & nbsp;
After completing all the tasks, the Russian paratroopers will return to their permanent deployment point in the Russian Federation.
The Ministry of Defense of Belarus added that the landing will be carried out at the training ground & nbsp; Gozhsky & nbsp; in connection with the intensification of military activity near the state border of the republic.
Previously, two Tu-160s carried out patrols in the air space of Belarus. The aim was to work out their cover with the Su-30SM aircraft of the Belarusian Air Force. The maneuvers were carried out as part of the continuation of the joint exercises of the Air Force and Air Defense of the Armed Forces of the Russian Federation and Belarus.