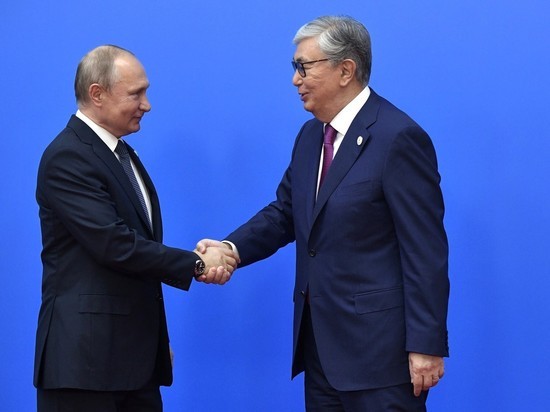 Photo: kremlin.ru
President Vladimir Putin during a meeting of the CSTO Collective Security Council on the situation in Kazakhstan said that soon peacekeeping contingents brought into this country, including from Russia, will be withdrawn.
According to Putin, the CSTO managed to quickly and smoothly make the required decisions and prevent the situation from aggravating. The peacekeeping mission has shown its effectiveness, and after its completion, the entire CSTO contingent will be withdrawn from the country, the Russian president emphasized.
Regarding the causes of the unrest in Kazakhstan, Putin agreed with his Belarusian counterpart Alexander Lukashenko, who stated that there were internal problems that took advantage of external forces. According to Putin, "Maidan technologies" were used in Kazakhstan. He explained that the people who opposed the rise in gas prices "are only people", and those who organized pogroms and "attacked the state" with weapons are "other people, and they have different goals." >
The militants underwent training and "hot spots", Putin added and called for an immediate response to this. He praised the President of Kazakhstan Kassym-Zhomart Tokayev for his determination and courage.
"The courage with which the President of Kazakhstan accepted these events," Putin said, "took responsibility upon himself, on his shoulders.
He also expressed confidence that the country's authorities will be able to establish "the normal work of law enforcement agencies, the economy."