However, the former head of Kazakhstan has not yet appeared in front of the cameras with comments on what is happening
The press secretary of the former President of Kazakhstan Nursultan Nazarbayev Aidos Ukibay said that the current head of state, Kassym-Zhomart Tokayev did not take away the post of head of the Security Council. Nazarbayev handed it over himself.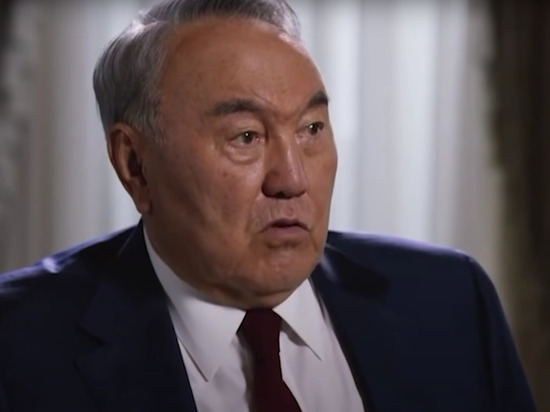 Photo: Still from the video
Ukibai said that all rumors about Nazarbayev are false. The press secretary is sure that they are distributed by those who wish to sow instability in Kazakhstan and undermine the constitutional foundations.
He added that the ex-president is in Nur-Sultan and fully supports Tokayev. Ukibai justifies his version by the fact that "the situation required a prompt and tough response."
The press secretary is confident that Nazarbayev and Tokayev have always been "on the same side of the barricades." He believes that these politicians are working to protect their people and the future of the nation.
Ukibai summed up his speech by saying that, in his opinion, Tokayev and Nazarbayev showed "the monolithic state power." However, he did not explain why the former president did not appear in front of the cameras with comments about what was happening during the entire time of the protests.
Earlier, an expert on Central Asia, Arkady Dubnov, reported that Nursultan Nazarbayev had left Kazakhstan. The political scientist named the country in which the politician may be.
Dubnov also transmitted information about the detention of Nazarbayev's relatives. At the moment, it is known that Samat Abish, the younger brother of the ex-president, is at large and continues to work for the KNB. There was no new information about the fate of Nazarbayev's nephew Kairat Satybalda.
Later, the press service of the first president of Kazakhstan announced that he was in the capital of the country. The release also said that the politician held telephone conversations with the presidents of some friendly countries.
Recall that from the very beginning of the protests in Kazakhstan, the issue of Nazarbayev's whereabouts has been raised. Many experts do not understand the fact that the former president of the country does not speak in front of the cameras about what is happening in the country. Since January 5, rumors about his departure from the republic have been actively spreading.
According to one version, in particular supported by the political scientist Zatulin, the cause of the protests and unrest in Kazakhstan was the confrontation between Tokayev and Nazarbayev.