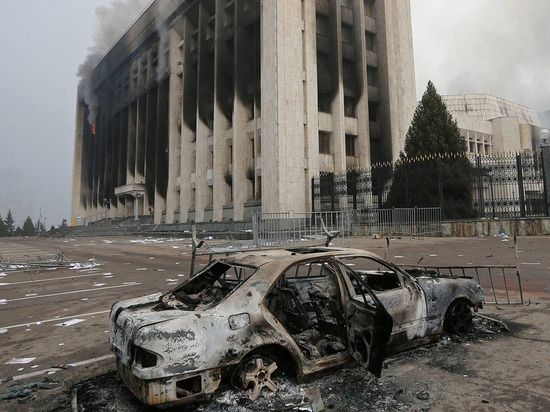 According to the Ministry of Foreign Affairs of Kazakhstan, people with combat experience in hot spots on the side of radical Islamists, according to preliminary data, are among the participants in the riots.
The department also said that the security forces of the republic are opposing terrorists, and not "peaceful protesters", as some media outlets present. Law enforcement agencies of the country will conduct a large-scale investigation of the causes of the riots, its results will be presented to the world community.
Earlier, political scientist, orientalist Yevgeny Satanovsky said that there are definitely Islamists in Kazakhstan. The expert noted that the so-called "peaceful protesters" have the skills to conduct street battles.
Let us remind you that as a result of the riots in Alma-Ata, policemen were previously killed. Two of the victims had their heads cut off.