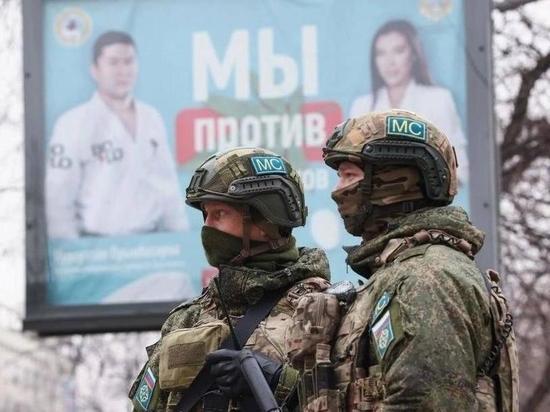 At the moment, the CSTO and the Ministry of Defense of Kazakhstan are developing a plan for the transfer of protected objects to the law enforcement agencies of the republic, the peacekeeping mission will be completed in the very near future.
As the commander of the CSTO collective peacekeeping forces, Colonel-General Andrei Serdyukov explained, having completed all the tasks, the peacekeeping contingent will be returned to the points of permanent deployment by military transport aircraft of the Russian Aerospace Forces.
Telegram channel " Military Informant "during the period of mass protests in Kazakhstan, promptly monitored all information on the work of the peacekeeping contingent.
Russian peacekeepers in the office of Kazakhtelecom JSC, Almaty.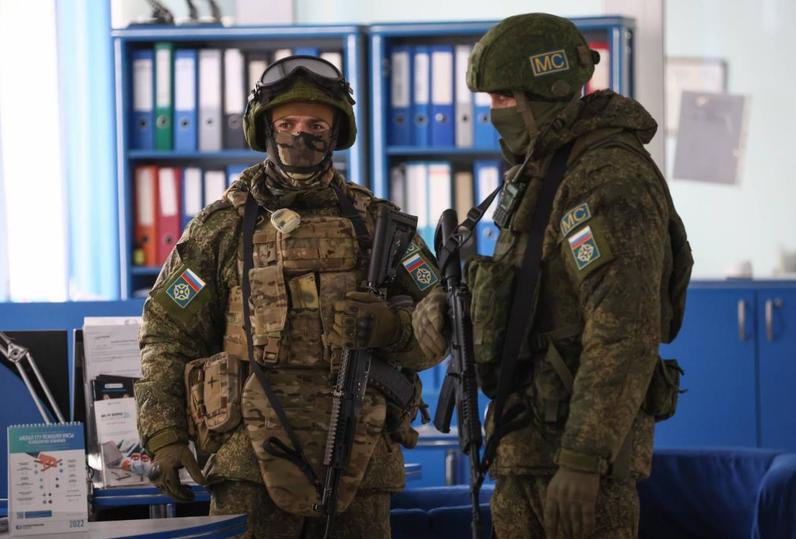 Servicemen of the 25th Scorpion Special Forces Brigade of the Kyrgyz Armed Forces with the Norinco CS/VN3 Dajiang armored car from the CSTO peacekeeping forces on on the territory of CHPP-2, Almaty.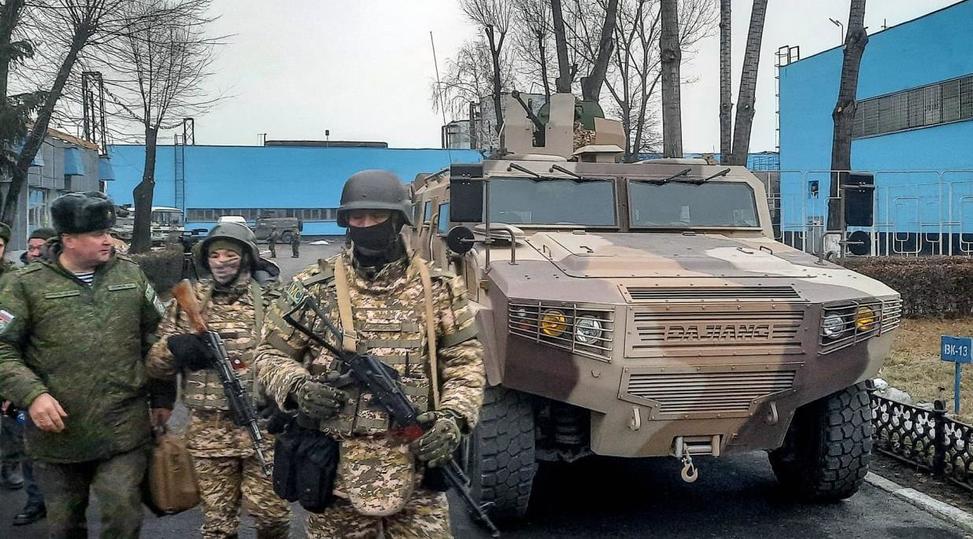 Servicemen of the 103rd separate guards airborne brigade of the armed forces of Belarus from the CSTO peacekeeping forces at the military airfield Zhetygen, Alma-Ata.
Armenian servicemen from the CSTO peacekeeping forces on the territory of the Aksai bakery plant, Alma-Ata.
An Armenian peacekeeping machine gunner guarding the Alma-Ata bakery.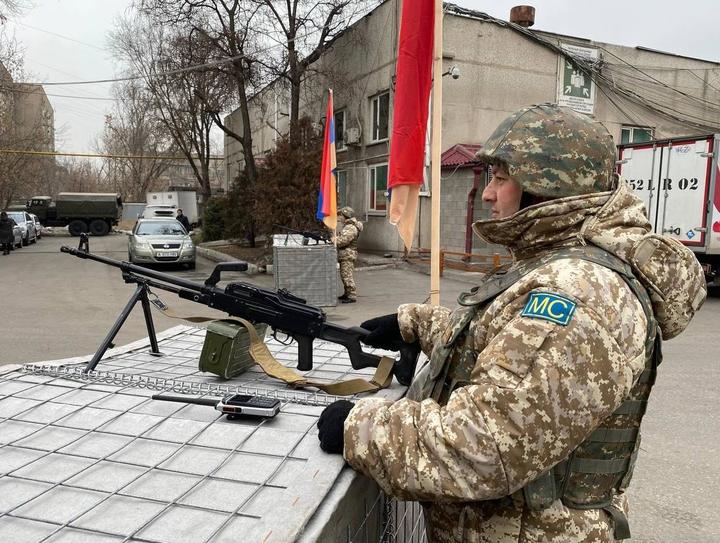 Servicemen of Tajikistan of the CSTO peacekeeping forces in Kazakhstan, some of the soldiers are armed with Chinese Type 56-2 submachine guns.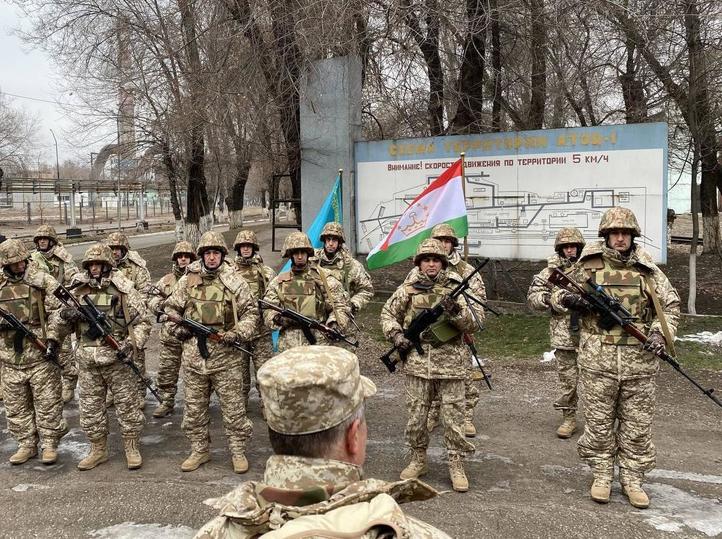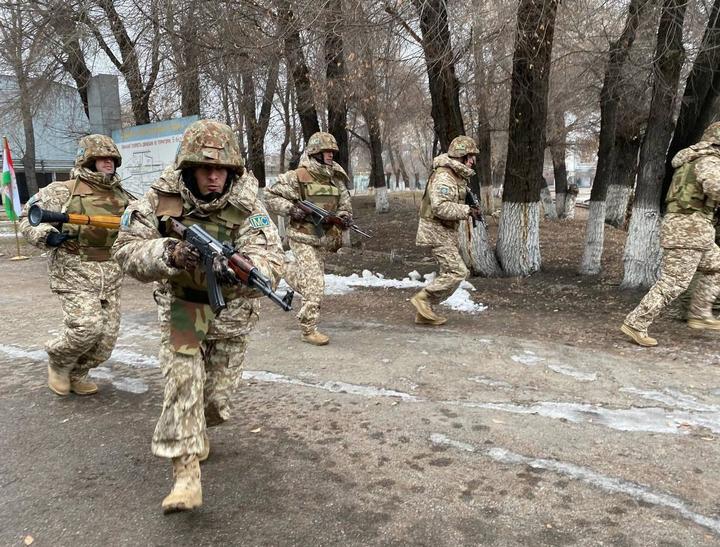 Joint Belarusian-Kazakh-Russian posts ensuring the security of the military airfield Zhetygen and the arsenal of ammunition.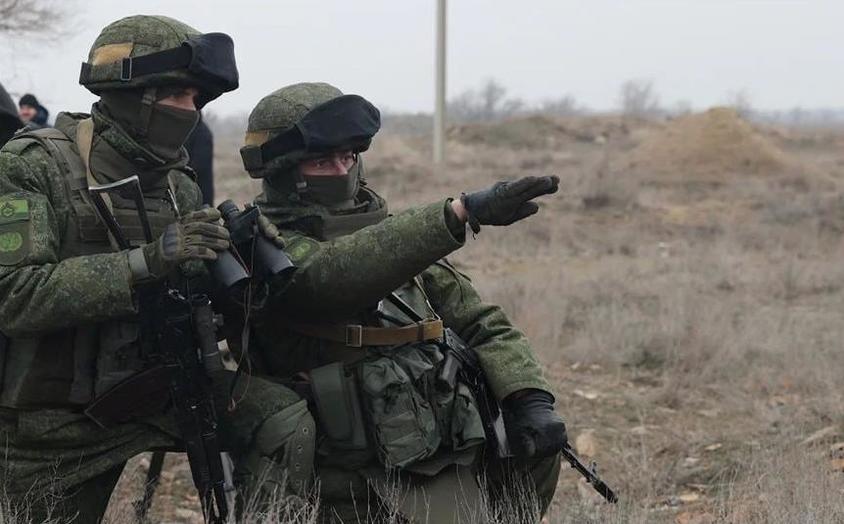 Separately, I would like to highlight the excellent efforts of the Belarusian contingent to camouflage their armored personnel carriers.