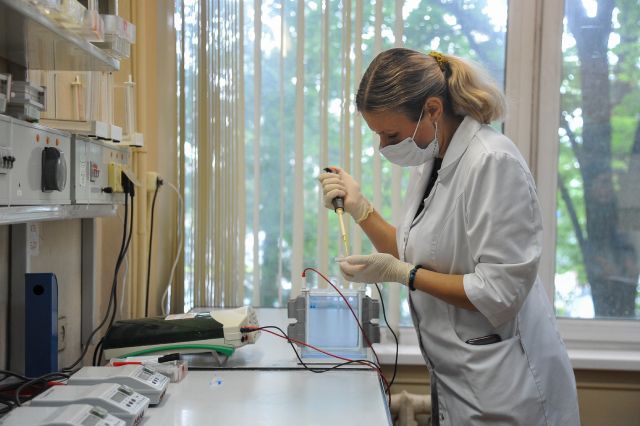 Belarusian epidemiologists have developed a test system for diagnosing monkeypox, the results will be ready in a few hours, said Vladimir Gorbunov, director of the Republican Scientific and Practical Center for Epidemiology and Microbiology.
"We developed a test system for the laboratory diagnosis of monkeypox. This is a standard PCR technology that includes several steps. This includes the selection of nucleotide sequences that should be specific for a given pathogen. There are databases of these sequences, from where experts select markers that are later used in the test system, — said in a message on the official Telegram channel of the republic.
Gorbunov added that the test system is able to give a result a few hours after receiving the biomaterial. According to him, monkeypox is not widespread, so experts do not expect the disease to appear in Belarus in the near future.
"Let's hope that the infection does not reach us. But our center was created to work ahead of the curve. We can develop even what is needed in a single quantity. <…> We are solving the state problem in the field of biosafety", — he added.
It was reported last week that monkeypox had been identified in 32 countries outside of Africa, with the number of cases exceeding 1,000.